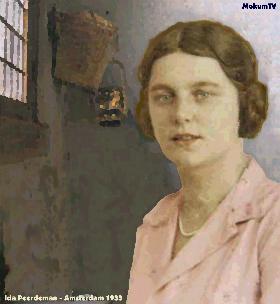 Visionary Ida Peerdeman in 1933. A fine painting from MokumTV of Amsterdam.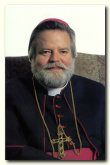 Jozelf Marianus Punt, bishop of Haarlem, the Netherlands, who recognized that the apparitions of the Holy Virgin in Amsterdam.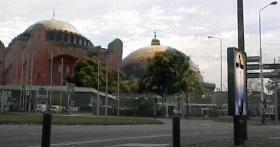 An artist impression (made by MokumTV of Amsterdam) of the church visionary Ida Peerdeman did see. The Holy Virgin told Ida to build Her this Church. With its three cupolas it looks like the old Hagia Sophia (Aya Sofya) in Istanbul in Turkey. The spot where this Church of All Nations has to be build is still occupied by the RAI Congress Centre of Amsterdam at this moment.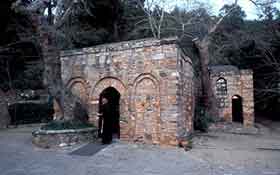 The little house where Mother Mary has spend her last years, probably with Saint John. It stands on a mountain near Ephesus (now called Selšuk) in Turkey. One of the few places on earth where Muslims and Christians stand next to echt other in veneration for the Mother of All Nations.